Automotive Corrosion Control, Rust Repair, and Metal Restoration
Whether you are repairing damage from rust and pitting or minor damage from an accident, you can fill-in missing, non-structural, metal.
Our Handi-Arc® System is a great choice for this type of work and also for preventative corrosion control. It can be an economical solution for repair shops and antique automobile restoration businesses.
Corrosion Control on Parts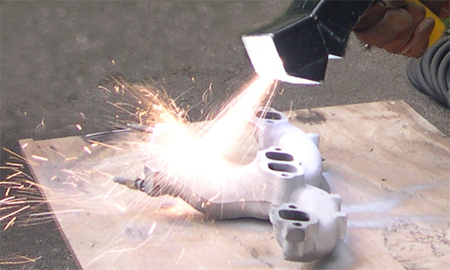 Arc-spraying a manifold will give you an excellent corrosion control coating. You can paint over the coating, if desired.
---
Rust Repair and Metal Restoration
Prior to Repairing Damage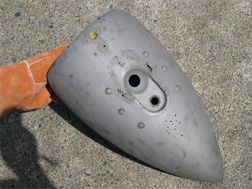 Partial Repair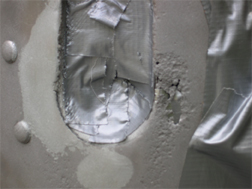 Repaired Head Light Bucket