Metalizing Equipment Operator Training
Our equipment operator training will help get your project started smoothly.
Offered either at your site or our training facility, the TMS two-part training course (classroom and shop) helps customers learn our equipment inside and out, as well as gain an in-depth understanding about the thermal spray process.
Learning prerequisites as well as proper operation and maintenance of the metalizing equipment ensures a quality application and a more efficient worker. Our training course includes:
Surface preparation
Jobsite safety protocol
Machine settings for different types of jobs
Proper equipment operation
Quality control inspection steps
Equipment maintenance steps
Surface Preparation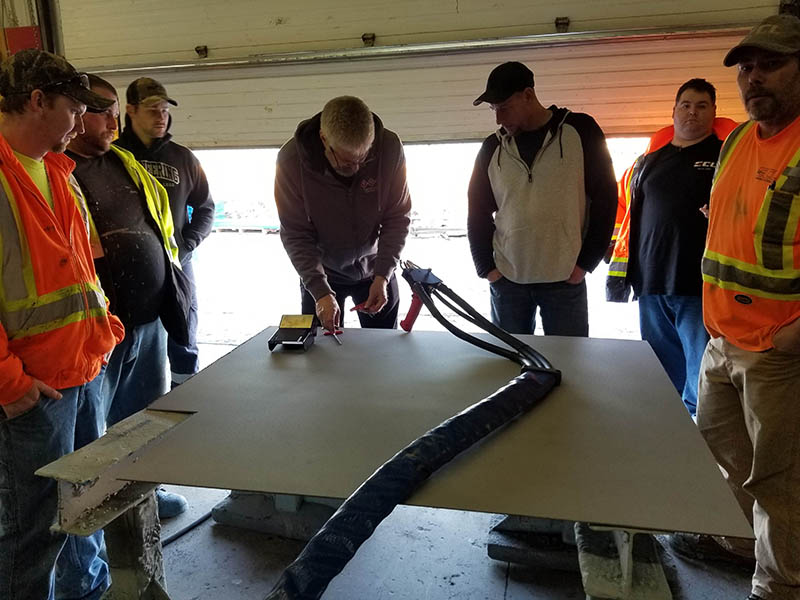 Proper surface preparation is key to a to a quality thermal spray coating. Classroom discussion includes surface preparation requirements.
Proper Operation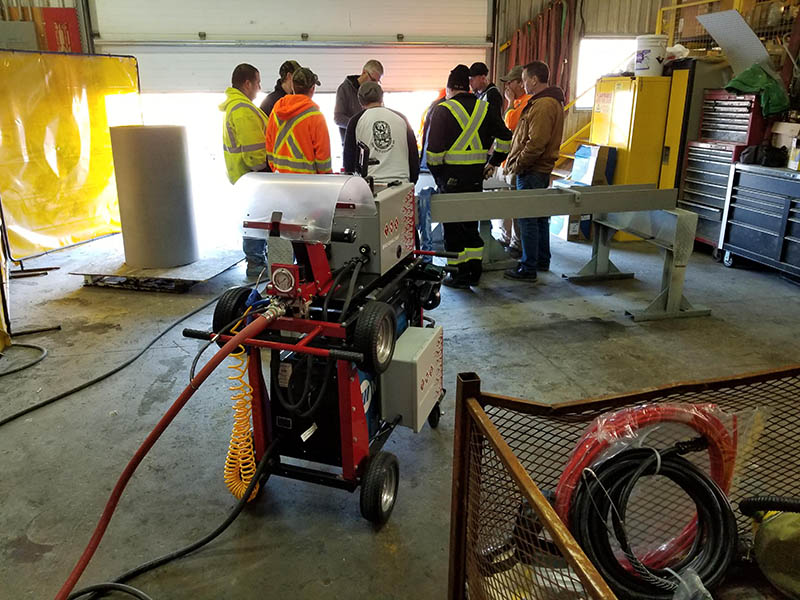 Proper operation of metal spray equipment is vital. Learn to use the correct settings and methods for types and sizes of wire used. Machine settings, spray stand-off distance, traverse rate, and spray overlap are all important considerations for developing a proper spray technique.
Maintenance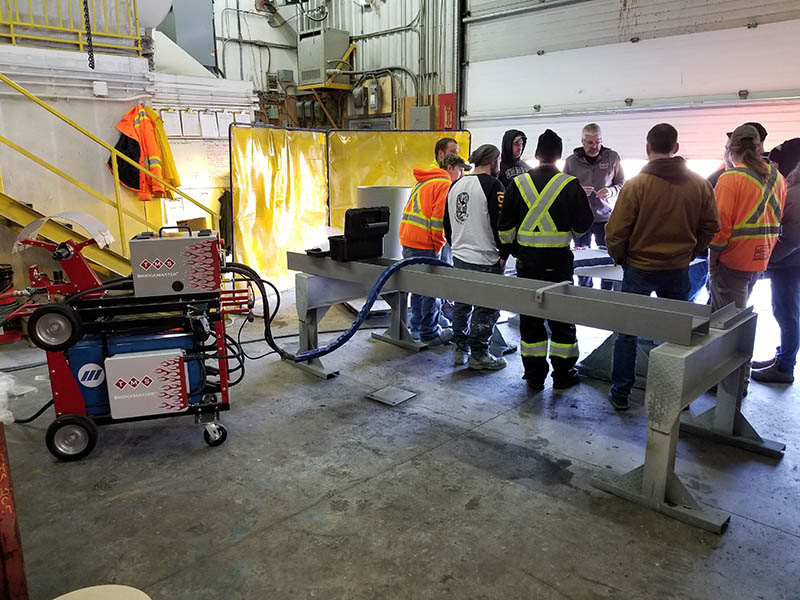 Maintenance is required to keep your equipment running smoothly. Understanding the maintenance steps will reduce down-time, reduce wire jams, and obtain a consistent quality coating.
Quality Control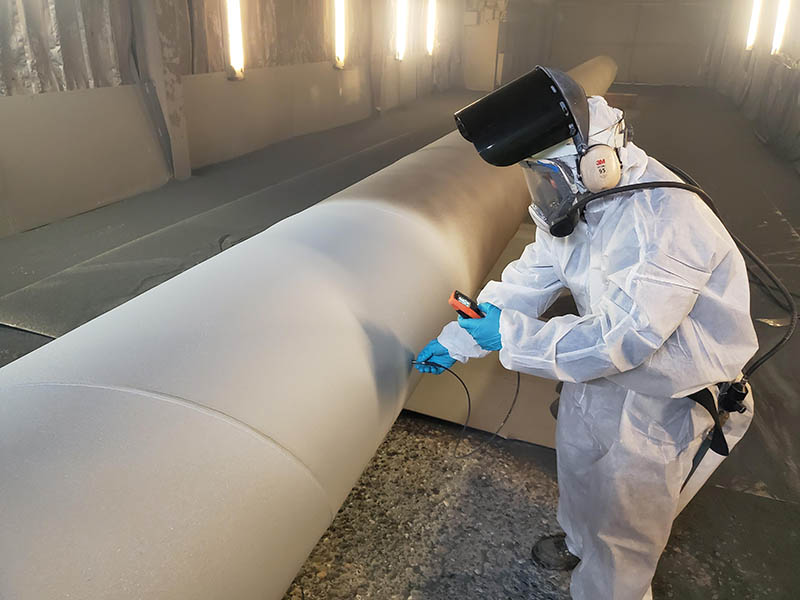 Quality Control includes surface preparation inspection, coating thickness checks, bend tests, and bond tests. It is important for quality control personnel as well as spray operators to learn these requirements.