Overview
Zinc, Zinc/Aluminum, and Aluminum wires are commonly used in corrosion control metalizing applications.
The quality of the wire used can be a major factor in the success of your project. Our zinc, 85/15, and aluminum wires are manufactured in the United States.
Prices change significantly based on the cost of raw material used in making the wire. Please contact our sales office for current pricing.
We Offer the Following US Manufactured Wire
302 Zinc
1315 Zinc/Aluminum (85/15)
1100 Aluminum
1188 Aluminum
1350 Aluminum
5356 Aluminum/Magnesium
Contact us for availability of other wire types.
Common Wire Types for Corrosion Control Metalizing
Zinc Wire
Zinc has a much lower corrosion rate than steel in atmospheric environments.
In neutral or alkaline water (pH 7 to 12), zinc does not corrode significantly. Zinc is particularly known for "throwing power," or high cathodic reach from the coated area to an unprotected area, which means a higher tolerance for damage to the coating.
Zinc/Aluminum Wire
85/15 wire includes both zinc and aluminum alloy. 85/15 generates a higher corrosion resistance in chloride-contaminated environments compared to pure zinc.
This higher corrosion resistance is achieved by combining the aluminum's oxidative passivation mechanism with the cathodic protection properties of the zinc.
Zinc/aluminum alloys provide high corrosion resistance in most environments, including a low acid medium (pH 5 to 7) and chloride and SO2- containing atmospheres.
It is suitable for immersion in service in salt water when properly sealed, and retains some of zinc's cathodic reach.
Aluminum Wire
Aluminum and Aluminum Alloys are Similar to zinc, aluminum will passivate and form an atomically bonded barrier layer of aluminum oxide, which regenerates upon damage. Unlike zinc, this process is relatively straightforward and rapid.
Aluminum forms an aluminum oxide layer which acts as a barrier protection system. It is highly resistant to corrosion in environments with a pH between 4 and 9, and is much more resistant to corrosion than other common thermal spray coating (TSC) options.
It is particularly applicable for steel structures in industrial and marine atmospheres. It is suitable for immersion in salt water.
Aluminum TSC may have an unfavorable reaction with concrete and should be kept from direct contact through masking or use of alternative coatings or isolators in areas to be encased in concrete.
Wire Packaging
Spooled Wire & Coiled Wire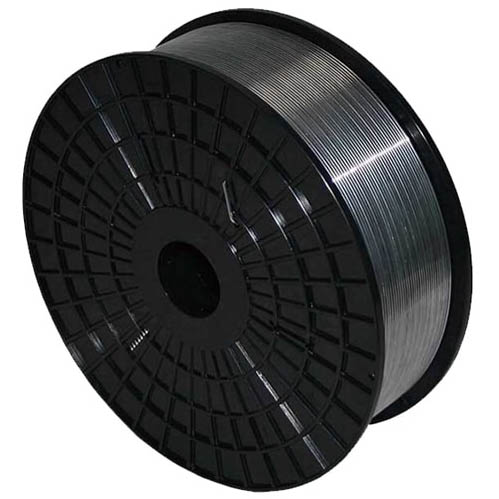 Arc-spray systems usually are configured to use spooled wire, which is handy for shop or field work where portability is important. Wire spool weight depends on the alloy and the wire size. In general they range from 16 to 60 pounds.
Flame spray systems frequently used coiled wire. Aluminum coils are 25 pounds each and zinc wire coils are generally 50 pounds each.
Wire Drums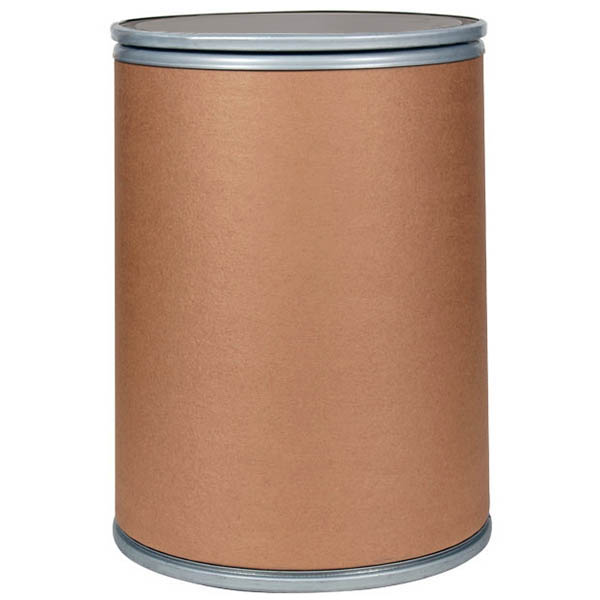 Zinc and 85/15 wire can also be provided in continuous wind, 500 pound, fiber payoff-pack drums, which are utilized in automated and some shop applications.
Drummed wire is less expensive than spooled wire. Drummed wire will require additional equipment to ensure proper wire deliver from the drum to the metalizing system.
Minimal wire resistance is a must. The TMS Wire Dispensing Units are designed to meet this need.
We do not currently offer drummed packaging for our aluminum wire.
Accessories
Options and accessories can help the operator and increase productivity.